This is where you will find motivational quotes…Like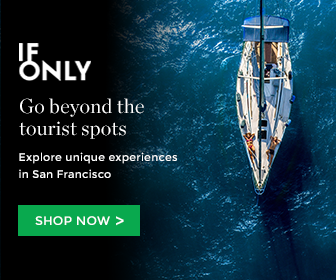 "The pessimist complains about the wind; the optimist expects it to change; the realist adjusts the sails." – William Arthur Ward
We have done our best to give the proper attribution to all who have come up with these words of wisdom.
______________________________________________________________________________________________
"No guts no glory." –  Betty Grable (This quote has made more memories for me than any other)
"Your raise becomes effective when you are." – Unknown
"If the dream is big enough the facts don't matter." – Dexter Yager
"It's never crowded along the extra mile." – Dr. Wayne Dyer
"Entrepreneurship is living a few years of your life like most people won't, so that you can spend the rest of your life like most people can't." – Unknown
"The day the child realizes that all adults are imperfect, he becomes an adolescent.
The day he forgives them he becomes an adult.
The day he forgives himself he becomes wise." –  Alden Nowlan
"If at first you don't succeed, consider it a lesson, learn from it, grow and try again."
Like these people – http://www.des.emory.edu/mfp/efficacynotgiveup.html
"Show me a person who has never made a mistake, and I'll show you a person who has never tried anything new." Albert Einstein
When Pablo Casals reached 95, a young reporter asked him "Mr. Casals, you are 95 and the greatest cellist that ever lived. Why do you still practice six hours a day?" Mr. Casals answered, "Because I think I'm making progress."
"Nothing in the world can take the place of persistence. Talent will not; nothing is more common than unsuccessful people with talent. Genius will not; unrewarded genius is almost a proverb. Education will not: the world is full of educated derelicts. PERSISTENCE AND DETERMINATION ALONE ARE OMNIPOTENT" – Calvin Coolidge
"Don't let the noise of other's opinions drown out your own inner voice. And, have the courage to follow your heart and intuition. They somehow already know what you truly want to become. Everything else is secondary." – Steve Jobs
"If I have the belief that I can do it, I shall surely acquire the capacity to do it even if I may not have it at the beginning" Mahatma Gandhi
"Progress always involves risk. You can't steal second base and keep your foot on first." – Frederick Wilcox
"The pessimist complains about the wind; the optimist expects it to change; the realist adjusts the sails." – William Arthur Ward
"Whatever the mind can conceive and believe the mind can achieve." – Napoleon Hill
"It is not the strongest of the species that survive, nor the most intelligent, but the one most responsive to change" – Charles Darwin
"There is no secret or short cut to success, don't waste your time looking for it. Only hard work and preparation brings success." – Colin Powell
"Success is not the result of spontaneous combustion. You must set yourself on fire." – Reggie Leach
"Imagination is more important than knowledge. For knowledge is limited to all we now know and understand, while imagination embraces the entire world, and all there ever will be to know and understand." – Albert Einstein
"Every problem has at least one elegant solution." – Unknown
"Think big. Small plans do not have the power to stir people's blood." – Unknown
"Success seems to be connected with action. Successful people keep moving. They make mistakes, but they don't quit."  Conrad Hilton
"Security is mostly a superstition. It does not exist in nature, nor do the children of men as a whole experience it. Avoiding danger is no safer in the long run than outright exposure. Life is either a daring adventure, or nothing. To keep our faces toward change and behave like free spirits in the presence of fate is strength undefeatable." – Helen Keller
"There is no finish line." – Nike
"A great attitude does much more than turn on the lights in our worlds; it seems to magically connect us to all sorts of serendipitous opportunities that were somehow absent before the change." – Earl Nightingale
"I firmly believe that any man's finest hours, his greatest fulfillment of all that he holds dear, is that moment when he has worked his heart out in good cause and lies exhausted on the field of battle, victorious." – Vince Lombardi
"A mind once stretched by a new idea never regains its original dimensions." – Oliver Wendell Holmes Jr.
"You may be disappointed if you fail, but you are doomed if you don't try." – Beverly Sills
"You don't have to be great to get started but you have to get started to be great!" – Unknown
"Your future is now! It is time to grasp it with both hands and take action!" – Unknown
"A journey of a thousand miles begins with a single step" – Lao-tzu
"Courage is being scared to death, but saddling up anyway." – John Wayne
"Remember, a real decision is measured by the fact that you've taken new action. If there's no action, you haven't truly decided." – Unknown
"All men dream: but not equally. Those who dream by night in the dusty recesses of their minds wake in the day to find that it was vanity: but the dreamers of the day are dangerous men, for they may act their dreams with open eyes, to make it possible." – T. E. Lawrence
"The best thing you can do is what others say you can't do." – Unknown
"I can't does not exist, there is only I don't want to." – Unknown
"Suppose you have tried and failed again and again. You may have a fresh start any moment you choose, for this thing we call "failure" is not the falling down, but the staying down." – Mary Pickford
"When everything seems to be going against you, remember that the airplane takes off against the wind, not with it." Henry Ford
"The doers get what they want everyone else gets what they get." – Unknown
"Any intelligent fool can make things bigger and more complex… It takes a touch of genius – and a lot of courage to move in the opposite direction." – Albert Einstein
"Courage is rightly esteemed the first of human qualities… because it is the quality which guarantees all others." Winston Churchill
"The way to get started is to quit talking and begin doing." – Walt Disney
"Don't come home a failure." – Ty Cobb
"We are what we repeatedly do. Excellence, then, is not an act, but a habit." – Aristotle
"Look into the eyes of a baby and see all the possibilities." – Unknown
"Courage is simply the willingness to be afraid and act anyway." – Dr. Robert Anthony
"Do your little bit of good where you are; it's those little bits of good put together that overwhelm the world." – Bishop Desmond Tutu
"What's the difference between a dream and a goal? A dead line." – Unknown
"Everyone has talent. What is rare is the courage to follow the talent to the dark place where it leads" – Erica Jong