By Mike Parker
This story has a lot of moving parts. I will do my best to make sense of it all. To begin with, it feels important to know the story of Mike the headless chicken and how it inspired me to start my website, ACoolLink.com.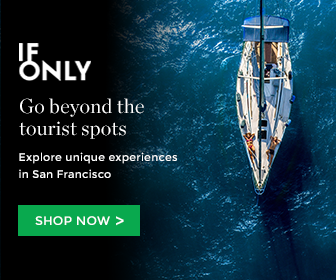 One cold and rainy day in November 2007, I was bored and decided to entertain myself by doing a few Google searches.  While playing around, I thought I would search for my name. After typing "Mike" into the search bar, I saw the words that would change the direction of my life.  There it was, "Mike The Headless Chicken" and I knew I had to check it out. "Mike The Headless Chicken", or as he was also known, "Miracle Mike", is a true story that dates back to 1945.
The Story Of Mike The Headless Chicken
On September 10, 1945, a chicken farmer in Fruita, Colorado, by the name of Lloyd Olsen was preparing around 40 chickens that were to be sold and some were to be used for the family's dinner.  His process was to cut the chickens heads off and toss the bodies in a pile to have their feathers plucked later. During this process, it wasn't uncommon for an occasional chicken to run or flop around for a little while before succumbing to the decapitation. You know, running around like a chicken with its head cut off.  But in Mike's case, he never stopped walking around, and he continued acting like a normal chicken with a head. The headless chicken lives! Mike was able to perch, walk around, preen himself and he even attempted to crow (resulting in a gurgling sound).
Farmer Olsen could have tried to finish the job, but instead, he fed Mike with an eyedropper to see how long he would live.  After a couple days, Mike was still alive and Olsen wanted to know why. He loaded up Mike and drove him to the University of Utah, over 250 miles away.  After studying the chicken, they determined that when the ax fell, it left a small portion of the bird's skull with one ear and most of the brain stem. The ax also missed the jugular vein which would have caused Mike to bleed out quickly.  All of the chicken's smaller veins clotted so the bleeding stopped. It was the perfect storm for survival, as long as he had food and water he would live.
Seeing the opportunity to make some money to help with bills on the farm, the Olsens hooked up with a traveling side show and toured the United States and England.  Mike was covered by Time magazine, Life magazine and the BBC making him a worldwide wonder.
Unfortunately, as they say, all good things must come to an end.  On March 17, 1947, while on tour, Mike was sent to that great chicken coop in the sky.  Farmer Olsen and company were staying at a hotel near Phoenix, Arizona, when Mike choked on something in the middle of the night.  Having lived for over 18 months, Mike set the Guiness' World Record for living without a head.
HOLY COW (or more accurately, HOLY CHICKEN)!
After reading all about Mike, I sat there in shock for a moment as my mind raced.  All of these thoughts and emotions were running through me. The story was gross, unusual, amusing and enjoyable, and even stranger…It was a true story.
This got me thinking about where I can find more strange, unusual and entertaining stories, so I began searching for a website that would take me there.  After searching for a while, I was unable to find such a place. That's when I had an Aha! moment. I would build it myself. After extensive research, www.acoollink.com was built.  THE place to find links to cool websites.  Helpful, unusual and completely entertaining.  Through the years of working on ACoolLink, the site has changed and morphed a bit, but Mike the headless chicken was the inspiration for how it all started.
Mike The Headless Chicken Festival, Fruita, Colorado
While reading the original story about Mike, the article mentioned how Fruita, Colorado, celebrates its most famous foul with a big festival every May.  It wasn't until this year, we decided to make the trek to the Western Slope of Colorado and attend the 2019 Mike The Headless Chicken Festival. That's right, we're chasing after a headless chicken.  This year's festival was held on Friday, May 31st, and Saturday June 1st, with no charge to get into the festival. The festival had a very large list of activities.
Mike Games and Store
Poultry Show
Pancake Breakfast
Artisans and Food Vendors
Wing and Peep Eating Contest
Kids Show
Beer Tent
Live Music
Car Show
Disc Golf Tournament
5K Run/Walk
Another benefit of driving across the beautiful state of Colorado was that we have good friends who live in Fruita who we have not seen in a few years.  I reached out to Taylor to let them know we would be in their neck of the woods and planned to attend the festival. Taylor and I worked together at a Toyota dealer, and when my wife and I needed help moving, both Taylor and his wife Kim volunteered to help. That is what we call true friends.  Taylor was glad to hear we were coming out to the festival and said they were ready for the party.
If at all possible, you want to avoid traveling on I-70 from Denver to Grand Junction on a weekend.  The highway through the mountains can become a parking lot with people trying to make the best out of their weekends.  Knowing this, we decided to leave on Thursday and return on Monday, avoiding all of the bumper to bumper fun.
Because we had plenty of time, we decided to explore the Fruita area Friday morning before the festival.  Located just south of Fruita, is the Colorado National Monument. The Colorado National Monument Park is part of our National Park system, and we try to visit each park whenever we are near.  According to their website (https://www.nps.gov/colm/index.htm),
"Colorado National Monument preserves one of the grand landscapes of the American West. But this treasure is much more than a monument. Towering monoliths exist within a vast plateau and canyon panorama. You can experience sheer-walled, red rock canyons along the twists and turns of Rim Rock Drive, where you may spy bighorn sheep and soaring eagles."
With a description like that, how can you not go?  So, with our trusty yellow smiley face in tow and my National Parks Lifetime Senior Pass, we headed to the park.
They say a picture is worth a thousand words, so we'll let them talk.
Later on Friday afternoon, we met up with Kim and Taylor at the Mike the Headless Chicken Festival beer tent. Many people showed up for the first night. The vibe at the festival was very much a community affair. Friends meeting up with friends. Out of towners, like us, feeling just as welcome as Fruita residents.  We grabbed some beer, then walked over to the food trucks with many of them to choose from. With beer and food in hand, we settled down to listen to some live music.
Saturday morning, we had breakfast at a restaurant called Camilla's Kaffe in downtown Fruita. Camilla's is located on Aspen Ave and was right in the middle of the festivals car show.  After a nice breakfast, we walked around and checked out all the cool restored and/or customized cars. If given the chance, my wife would have driven home in the yellow Chevy truck!
Camilla's is on the same street as a statue that honors Fruita's most famous foul, Mike.
 Still think it's a hoax?
We made plans to meet up with Kim and Taylor later that afternoon before the festival.  Finding ourselves with a little extra time, we decided to explore a little of the Colorado River that runs on the southern border of Fruita.  We found the perfect place in the shade of a tree on the banks of the Colorado River for a casual picnic. A relaxing, enjoyable day outdoors.
Before heading over to the festival that night, Kim and Taylor had us over for drinks and hor d'oeuvres. A brief time to catch up and visit before meeting up with others.  Saturday night at the festival appeared to draw a bigger crowd. Three different bands played throughout the night. We checked out all the different vendor booths, had some of the best pulled pork, great cold beer and found the one purchase we had to make to commemorate our visit; a Mike the Headless Chicken t-shirt.
Exploring Colorado's Grand Mesa National Forest
Sunday, instead of fighting weekend traffic, we decided to explore another place we've never been, Colorado's Grand Mesa National Forest. The Grand Mesa is the largest flat-topped mountain in the world. It has an area of about 500 square miles with more than 300 lakes and is located about an hour's drive east of downtown Grand Junction. Our travels took us along the Colorado Grand Mesa Scenic By-way with stops at Powderhorn, a Colorado ski resort, and the Grand Mesa Lodge that was still buried under snow.
On our way back to Fruita, we made a few stops in Palisade, Colorado.  Palisade is famous for its peaches, has some of the best wineries and offers amazing views in every direction. In pursuit of a nice bottle of wine for Kim and Taylor, we enjoyed a bit of wine tasting at a few wineries before finding a nice bottle of wine to give our hosts for their hospitality.
We bid farewell to Kim and Taylor and headed back to the hotel for a good night's sleep.  Monday morning, we enjoyed coffee at the little park across the street from our hotel and packed up our car. A perfect way to end our long weekend in Fruita chasing after a headless chicken before getting on the road for a nice casual ride back home.
Here are a couple videos about Mike the Headless Chicken.