By Mike Parker
I am thankful to my parents for instilling in me at an early age the desire to explore, experience different things and go on adventures…Live Life.  As a family, we took long road trips to places we hadn't been before and got to see first hand this beautiful country we live in. It wasn't just about the travel, we also experienced different things like sports, nature, humor and the arts.  It's one thing to visit the 1964 New York World's Fair. It's another thing to be able to fly over it in a big helicopter.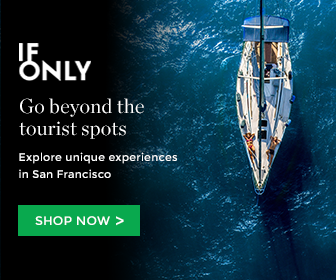 Where I Got My Adventurous Nature
Throughout the years, I've grown to enjoy a variety of experiences with cars, motorcycles, water and travel, to name just a few. To understand where my adventurous nature came from, I think it's important to know a little bit about my parents.  I credit my Mom with my sense of humor and love of cooking. But Dad is the one that led the way to adventure. He grew up in Florida during the Depression and was very frugal. During World War II, he enlisted during his senior year of high school and served as the top gunner on a B29. He never wanted to talk about the war when I was growing up, but later in life, he opened up and shared lots of stories.
After the war, he graduated from the automotive college GMI with a degree as a mechanical engineer. With his drive and work ethic, he worked his way up the corporate ladder for over 31 years at Pontiac Motor Division of GM to the position of "Director of Parts and Service".  When he started thinking about retiring, General Motors Corporation made him an offer he couldn't refuse. He was made the "Director of Service Research and Development" where he worked for another 12 years. Whatever GM made, his division had to figure out how to repair it and then write the manuals.   Because of his position, it was an avenue for our family to travel. It also opened doors in the automotive world for me.
The car I learned to drive in
When I was 10 years old, Dad brought home a brand new 1965 Pontiac GTO as his company car.  It was yellow with a black convertible top and it had a white ball with a "H" pattern for the Hurst 4 speed manual transmission.  That was when he taught me how to drive and what a great car to start with. What was the car that you learned how to drive in?
Sometimes, even today, it's hard for me to not drive with a lead foot.  Dad would get a new company car every 3 months or 3,000 miles. And if it was a hot new GTO or Firebird, we had to go check it out. That was our code for running the car through the ringer and testing what kind of juice it had as a muscle car.  I don't want to instill the fear of running into me on the road. We only did this sort of driving on deserted back roads or on the Interstate on ramps. Needless to say, I credit these times with my love of driving.
I grew up as a water baby.

My father taught me how to swim about the same time as I learned how to walk.  Some of my earliest memories are of me hanging on to Dad's neck as he swam the full length of a pool underwater.  My parents had a photo of me doing a somersault off the end of a dock when I was 2 years old. Dad also taught me how to water ski during the summer that I turned 4 years old.  It was by using a big disc of plywood pulled behind a rowboat that had a small motor on it. By the end of that summer, I was spinning around in circles while I was being pulled on the disc.
The love of being on or in the water has always been with me. Later in life, I was on the high school swim and dive team and now I'm a certified SCUBA diver. Don't get me started about boating…I love boating.
My Adventurer's Mantra
Well, the seed had been planted and it was up to me as I grew older to find and make my own adventures.  Sometimes I needed a little push to overcome the fear of trying something new. So when I was in high school, I adopted the little mantra that would push me when I was in doubt.  I attribute that mantra to helping me live my life with all of its adventures. My words of encouragement are, "No guts, no glory". In other words, have the courage and motivation to do something or you won't have the memories of that adventure later.
I actually said it to myself just before I introduced myself to my wife. Life is about making fun, adventurous memories. Reality Check. Dirty Harry also had a great quote in, "A man's got to know his limitations." which should help keep you from doing anything really stupid.  Self-preservation is important and I never wanted to be on the Darwin Awards anyway.
I broke my leg while snow skiing for the first time.
When I was fourteen living in Michigan, I went snow skiing for the first time and broke my leg with a spiral fracture.  Back then, the rented ski's all had cable bindings which would release if you fell forward, not sideways. Of course, I fell sideways and rolled a few times.  I was having such a good time living life up until I broke my leg. I took skiing up again the next year.
Then years later when we moved to Colorado from Florida, I had the opportunity to go skiing every week.  My job gave me Tuesdays and Wednesdays off, so I would ski Tuesday and recuperate Wednesday. It was during this time that I made friends with a group that taught me how to "ski the trees". Nothing like the adventure of skiing through waist deep powder that felt like silk, barking like dogs with friends as we ski the trees of the Outback at Keystone.
My Delayed Bike Adventures
While growing up, I wanted to get a mini bike or dirt bike, but my Mother wouldn't have anything to do with that adventure.  I found out years later that she knew someone that was badly hurt in a bike crash. Dad told me that as long as I lived with them, it was out of the question. That's why it wasn't until I moved to Florida that I got into motorcycles. I figured it was far enough away that I wouldn't scare Mom. What she didn't know wouldn't hurt her.
My first motorcycle endorsement
It was Jacksonville, Florida, in 1978 that I got the first motorcycle endorsement on my driver's license.  I had access to a Honda 360cc that I drove all the time. The more I drove, the smaller the bike felt. That's when I stepped up to a Honda 750cc Super Sport (SS).  Having lots of friends that rode, we would go out every night after work riding. In two and a half years, I put over 48,000 miles on that bike and it was time for another upgrade.
One day on my way home from work on the 750 SS, I passed a Honda Suzuki store and thought I'd take a look at the new Suzuki GS1100. While looking at the GS1100, a sparkle of light caught my eye from one of the 6 chrome exhaust pipes on a Candy Apple Red Honda CBX.
Years earlier, I had gone to Daytona Beach during Bike Week. It's where I saw a guy take off from a stop on a Honda CBX and pound through the gears. It sounded like a Porsche Turbo Carrera with a high pitch whistle/whine and that sound stuck with me. I quickly changed what I was interested in and they let me take the CBX out for a road test. The first 12 times I took off from a stop, it popped 4 wheelies without trying.  When I got back to the dealership, I could not have laid down any faster than if I had brought my own cot. That's car sales talk for "Just put the contract under my hand and I'll sign."  I drove that bike for many years until it was time for another upgrade.
That's when I got my first Harley Davidson.
It was a silver and teal 1994 Low Rider Custom. With its forward controls, it felt like I was riding down the highway on a motor powered reclining chair.  Unfortunately, the back seat was about the size of a postage stamp. My wife would only ride with me for about an hour before discomfort would set in.
One vacation, my wife and I rented a Harley Davidson Ultra Classic, which is a touring bike with stereo, hard saddlebags and a trunk.  The back seat was like a comfortable chair with tunes. That's when we decided to upgrade again. Now we are set for comfort on road trips with a Harley Davidson Ultra Limited.  We have taken many road trips already and plan on taking many more. But then again, that's another story.
Live Your Life, Experience Adventure
I will remain forever thankful for taking the time to explore the areas that excited me like motorcycles, boating and travel. Take the time to live life and make your own adventures and experiences.  You don't want to be on your deathbed having regrets about the adventures you never had. Use all the vacation time you are afforded to make memories with the ones you love. Create that bucket list and start checking things off.