By Mike Parker
I had always dreamed about taking a cross country road trip with enough time to stop and see the sights.  Every road trip I had ever been on was less than 2 weeks. And the drive was a means to an end for our destination.  It wasn't until I retired that time was on my side. With my lovely wife by my side, we decided to take our Yellow Smiley Face mug out and see America.  The plan was to drive across America with Smiley to see friends, family, the Fall foliage and waterfalls.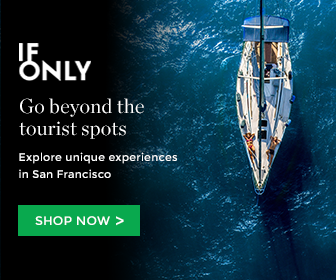 Glamping with a View of Mt Rushmore in Keystone, South Dakota
Leaving Colorado, we headed to our first stop, Keystone, South Dakota.  Keystone is where you find Mt Rushmore with its inspirational quartet.  We took our camping equipment along with us, but because of the extremely dry conditions, there was a fire ban.  Camping without a campfire isn't as much fun, and part of our journey was about living life, so we splurged and went Glamping.  Under Canvas is a glamping resort with a view of Mt Rushmore. In case you are new to glamping, it's glamour camping. We stayed in a tent with all of the needed accommodations.  The Teflon coated canvas tents have wood floors and a king size bed with heavy quilts for comfort. The comfort didn't stop there.  The tent also had a fully operational toilet, hot shower, sink and a wood burning stove (with a supply of chopped wood).  The staff at Under Canvas are very accommodating. This all made for a great base camp for us to explore the Black Hills of South Dakota area.
We even found Nemo.
Stopping By at the Harley Davidson Museum
From South Dakota, we set our sights on Milwaukee, Wisconsin and the Harley Davidson Museum.   If you are a fan of the big scooters like I am, it is a must see. Every year and model motorcycle that Harley Davidson made from the beginning is on display with the rich history of this American icon and its founders.  From before the forming of the company in 1907, following its growth as a company and how the motorcycles evolved into the American legend it is today…Ya, I'm a fan.
Smiley outside the Harley Davidson Museum.  Look at the anticipation.
One of my favorite displays is the oldest Harley Davidson in the World.  Most of the parts are stamped with serial #1. But along the way, many of its parts were replaced to keep it running.
Oh, look…Can you see Smiley?
Crossing Lake Michigan Aboard Lake Express
From Milwaukee, our next stop was Northport, Michigan, on the opposite shores of Lake Michigan.  Rather than drive through Chicago or the upper peninsula, we took the Lake Express high-speed ferry from Milwaukee to Muskegon, Michigan.  This big boat crosses the 84 miles in just over 2 hours…Makin wakes.
Northport is a quaint little town near the tip of the Leelanau Peninsula on Grand Traverse Bay.  I can show you where it is located without a map. Hold your left hand up and look at the back of your hand like it's Michigan. Northport is next to your little fingernail…It's a Michigan thing.  Northport has been our family's retreat since 1972 and has always been a good place to recharge the batteries. Surrounded by water and covered in trees, the Leelanau Peninsula has plenty of things to do or just relax and enjoy the views.  Along the shores of Lake Michigan is a great place to unwind with friends and family and of course, Smiley.
If that is not a wistful mug, I don't know what is.
Witnessing the Leelanau UnCaged Festival & the Michigan Fall Colors
At the end of September Northport closes its streets to host a one-day street festival that's gaining more popularity every year.  The Leelanau UnCaged Festival has multiple stages set up. It features live bands playing all day and booths for artists and food vendors.
Our quest to see fall foliage came to a peak at Northport.  Although we did see the fall colors in other location on this road trip, the northern Michigan leaves were the best.  It may have had to do with this particularly sunny day. See how Smiley blends.
Dropping By The Waterfalls
After a couple weeks of chillin' in Northport, we said "Au Revoir Gopher" to Michigan and headed to the Cuyahoga Valley National Park.  This little gem of a park is located south of Cleveland, Ohio. It has plenty of waterfalls that are easy to access via a short walk. Smiley takes time to pose in front of Brandywine Falls and the Bridal Veil Falls.
Checking a Bucket List Item at the Niagara Falls
Years ago while on vacation, we drove past the Niagara Falls exit and didn't stop to smell the roses (or water I should say).  This has been a regret that wound up on a bucket list and one that needed to be crossed off. We explored the area to see the falls from multiple angles, ride the Niagara Scenic Trolley and the Maid of the Mist boat ride.  During its peak, over 2.5 million gallons of water per second flows over the Horseshoe Falls. Below Smiley poses at Terrapin Point in front of the Horseshoe Falls. Any closer would risk falling over the falls and we didn't bring a barrel.
Stopping By for Some New York Buffalo-style Chicken Wings
Before leaving New York, we had to have some of the authentic New York Buffalo-style chicken wings (when in Rome…). And we were not disappointed.
Onward to New England and the best clam strips in the country.  Living in Colorado I have learned to appreciate the seafood that can be found along the east coast.  Smiley was able to have good, quality, one on one time with family in Massachusetts.  Usually, when a large family gets together, it is for an event and can be very overwhelming.
Smiley and Big Smiley Face hanging out at Gray's Beach in Kingston Massachusetts.
Discovering Hidden Treasures
When we originally left Colorado, we had a few primary destinations in mind. But we also left it open to stop and smell the roses along the way.  We used our phones to find points of interest within a three to six-hour radius in the general direction that we were heading. Take your time and be willing to get off the highway and you can discover some of the many treasures hidden across this land like Burgess Falls State Park near Cookeville Tennessee.
We headed to St Louis where Smiley poses in front of the Gateway Arch.  By this time, we had been on the road for over 6 weeks and it was time for us to head west.  Living out of a suitcase is fun for a while…But there is no place like home and sleeping in your own bed.