Mark your calendar for April 30th, 2018 because this is an important date for the tech geeks of the world. The reason it is such an important date for everyone who is in love with technology is that Windows 10 will be releasing a brand new, and probably, the best update yet. There will be some awesome new features coming to 10. Keep reading to learn all about the newest things coming to Windows 10.
The Windows April 2018 Update
This new update is known as the Windows 2018 Update or the Spring Creators Update and it is a good one, possibly the best one to come to Windows so far. Surely, the makers of this new update have outdone themselves but now will only have to come up with an even better update next time one rolls around. There are many different cool things coming to Windows that you need to know about right now.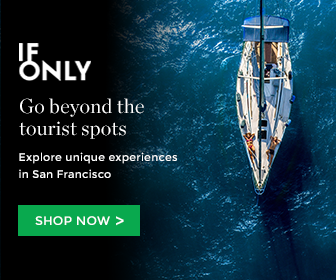 Ability to Delete Data With Just a Click of the Mouse
Possibly, the biggest complaint from Windows users is the fact that Microsoft can take data from your computer to find out stuff about you. No one likes this! However, there will be a nice solution to this problem during the April 2018 update and that is the ability to delete your data with one click. Not only are there already privacy controls that come built-in to Windows but, with this new update, there will also be an actual delete button.
Go to Settings, then Privacy, and then click on Diagnostics and Feedback, and this will allow you to delete all of your data whenever you want to. This will be an added layer of protection and privacy for you when you are using Windows 10.
One thing to keep in mind though, if you are using a work computer, your business or organization might have information about you or the device you are using stored in the cloud. If this is the case, you will need to go to the privacy dashboard for Microsoft to get rid of this information.
Managing Your Desktop GPU, One App at a Time
If you have a desktop in your home with a graphics card and would like to be able to control the GPU for each app you use, with this new update, you will be able to. If you do have a desktop computer with a graphics card, you should already know that both AMD and Nvidia normally choose the GPU each app uses. However, with the new Windows 10 update, Microsoft will take over the control of this by default. Although this may be the case, you will be able to go in and change the settings for this and control it for each app you use.
An Advanced Game Bar
If you use your computer to play PC games, you will be happy about the new update because there will be a better game bar for you via Mixer. Microsoft has added a way for you to edit the title of your game, a clock, and toggle buttons. Although the game bar is a bit obtrusive now, it might be more so, whichever way you look at it. Either you are happy with the better game bar or you think it is more obtrusive.
More Fonts to Download
Although many of us have the fonts we like now and don't like to change them, some people do like to change it up every once in a while. Coming with the new update will be the option to download new and different fonts from the Microsoft store. Although there are only nine right now, they will be adding more soon. Not only this, but they can be changed in your settings by going to Settings, Personalization, then Fonts. From there, you can preview what they will look like and at the bottom of the settings page, where it says Variable Font Properties, you can change the height and width of them.
If you want to learn more about these features or read up on even cooler, new features coming your way for Windows 10 users, check out this article.
Featured Image: CC by 0, by Geralt, via Pixabay