This is where you will find quotes on how to live your life…Like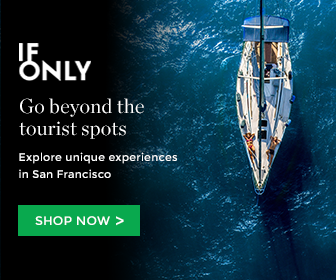 "Life is not a journey to the grave with the intention of arriving safely in a well preserved body, but rather to skid in sideways, thoroughly used up, proclaiming 'Wow-What A Ride!" – Peter Sage
We have done our best to give the proper attribution to all who have come up with these words of wisdom.
______________________________________________________________________________________________
"Remember happiness doesn't depend on who you are or what you have; it depends solely upon what you think." – Dale Carnegie
"We're never so vulnerable than when we trust someone – but paradoxically, if we cannot trust, neither can we find love or joy" – Walter Anderson
"The highest form of ignorance is when you reject something you don't know anything about." Dr. Wayne Dyer
"If you change the way you look at things, the things you look at change." – Dr. Wayne Dyer
"The majority of men meet with failure because of their lack of persistence in creating new plans to take the place of those which fail." – Napoleon Hill
"Experience is a hard teacher because she gives the TEST first, the Lesson afterwards." – Vernon Sanders Law
"To laugh often and much; to win the respect of intelligent people and the affection of children…to leave the world a better place…to know even one life has breathed easier because you have lived. This is to have succeeded." – Ralph Waldo Emerson
"If I had an hour to chop down a tree, I'd spend the first 30 minutes sharpening the ax." – Abraham Lincoln
Words to try to live your life by. "Tenacity – never give up. Everyone experiences setbacks. The ones that get up and try again are the ones that succeed.
Be conscious – continually practice and improve.
Have a sense of urgency – get things done with speed and accuracy.
Be trustworthy – prove yourself to be reliable and dependable.
Be honest – be a person of honor.
Enjoy life and those around you – Get to know the people and customer you work with. Help them succeed and the team will achieve more than the sum of the individuals.
Maintain your sense of humor – it makes life enjoyable." – Unknown
"Work Hard, Play Hard" – Unknown
"Dress for the job you want, not the job you have." – Unknown
100 years from now, what difference will that make? – Unknown
"If you have a job that you enjoy, you'll never work a day in your life." – Chinese proverb
"I'm convinced that smiling and laughter are the "cure all" for everything that comes our way. A great sense of humor can help prepare you for the good, the bad and the ugly. Don't sweat the small stuff keep smiling and take caution….this cure is contagious! :D" – Dawn Ladore
"We teach people how to remember, we never teach them how to grow." – Oscar Wilde
"Try not to become a man of success but a man of value." – Albert Einstein
"Know where to find the information and how to use it – that's the secret of success." – Albert Einstein
"The most delightful surprise in life is to suddenly recognize your own worth." – Maxwell Maltz
"Content makes poor men rich; discontent makes rich men poor." – Benjamin Franklin
"Adversity does not build character…it reveals it." – James Lane Allen
"No act of kindness, no matter how small, goes unrewarded." Aesop
"The best career advice to give to the young is 'Find out what you like doing best and get someone to pay you for doing it.'" – Katherine Whitehorn
"The future belongs to those who believe in the beauty of their dreams." – Eleanor Rossevelt
"In a world where you can be anything, be yourself!" – Unknown
"Don't let the noise of other's opinions drown out your own inner voice. And, have the courage to follow your heart and intuition. They somehow already know what you truly want to become. Everything else is secondary." – Steve Jobs
"If I have the belief that I can do it, I shall surely acquire the capacity to do it even if I may not have it at the beginning" Mahatma Gandhi
"It's unwise to pay too much but it's unwise to pay too little.
When you pay too much you lose a little money that is all.
When you pay too little, you sometimes lose everything, because the thing you bought was incapable of doing the thing you bought it to do.
The common law of business balance prohibits paying a little and getting a lot.
It can't be done.
If you deal with the lowest bidder, it's well to add something for the risk you run.
And if you do that, you will have enough to pay for something better!" – John Ruskin
"Lighten up, sales will brighten up"… by Howard Prince
Before you talk to a customer, look at yourself in the mirror and "Do a check up from the neck up." – Zig Zigler
"Attitude is everything" it even carries over the phone. – Unknown
"When we change the way we look at things, the things we look at change!" – Dr. Wayne Dyer.
"Your attitude, not your aptitude, will determine your altitude." – Zig Ziglar
The only way you fail is… if you give up. – Mary Shields
"Passion is absolutely necessary to achieve any kind of long-lasting success." – Donald Trump
"I have not failed. I've just found 10,000 ways that won't work." – Thomas Alva Edison
"We teach people how to remember, we never teach them how to grow." – Oscar Wilde
"Life isn't about waiting for the storm to pass it's about learning to dance in the rain."- Laurie Freita
"Use what talents you possess; the woods would be very silent if no birds sang there except those that sang best."  Henry Van Dyke
"A positive attitude may not solve all your problems, but it will annoy enough people to make it worth the effort." Herm Albright
"Live as if you were to die tomorrow. Learn as if you were to live forever." – Mahatma Gandhi
"Accept it, deal with it and move on!"-  Unknown
"Give the best of yourself success will follow eventually." – Unknown
"Be yourself, everyone else is taken." – Lilly Tomlin or Oscar Wilde
"The ultimate measure of a man is not where he stands in moments of comfort and convenience, but where he stands at times of challenge and controversy." – Martin Luther King, Jr.
"A management level position is a function and a responsibility, not a rank and a privilege." – W Edward Deming
"The person who has confidence in themselves, gains the confidence of others." – Hasidic Saying
"Always give people more than what they expect to get." – Nelson Boswell
"If an egg is broken by an outside force, a life ends. If an egg breaks from within, life begins. Great things always begin from within." This is attitude!- Unknown
"If you don't like something, change it. If you can't change it, change your attitude." – Maya Angelou
"There's very little difference in people. But that little difference makes a big difference. The little difference is attitude. The big difference is whether it's positive or negative" – W. Clement Stone
Your Work – Lew Coulton
Try to work for the joy of your work,
Whether you write, or you paint, or you carve,
Try to work in the thing you love doing
Though at first you may nearly starve.
For he who works for money alone
Has coin in his very soul,
And he who works only for glory,
Aims at an empty Goal.
But he who works for the love of his work
And the satisfaction that it brings,
May find that fame and fortune comes
In the normal course of things
"Life is not measured by the number of breaths we take, but by the moments that take our breath away." – George Carlin or Hilary Cooper
"It's not the size of the dog in the fight that counts; it's the size of fight in the dog." – Mark Twain
"Personality opens doors, but CHARACTER keeps them open." – Elmer G. Letterman
"Imagination is everything. It is the preview of life's coming attractions" – Albert Einstein
"The ones who are not willing to do it, should not stand in the way of the ones who are doing it." – The Roman Rule – C. Oats
"Yesterday is history. Tomorrow is mystery and today? Today is a gift. That's why they call it the PRESENT!" – Eleanor Roosevelt
"No matter what you've done for yourself or for humanity, if you can't look back on having given love and attention to your own family, what have you really accomplished?" – Elbert Hubbard
"People with humility don't think less of themselves… they just think of themselves less" – Ken Blanchard
"Success consists of going from failure to failure without loss of enthusiasm." – Sir Winston Churchill
Have an "Attitude of Gratitude" – Unknown
"Know where to find the information and how to use it – that's the secret of success." – Albert Einstein
"Speak well or be still" – Unknown
"Keep away from people who try to belittle your ambitions. Small people will always do that but the really great make you feel that you, too, can become great." – Mark Twain
"Always do right. This will gratify some people and astonish the rest." – Mark Twain
"Pick the day. Enjoy it – to the hilt. The day as it comes, people as they come… The past, I think, has helped me appreciate the present – and I don't want to spoil any of it by fretting about the future." – Audrey Hepburn
"There is no telling how many miles you will have to run while chasing a dream, Perseverance is not a long race; it is many short races one after another for this is true: He that endures, conquers." – Unknown
"Work hard and play hard." – Unknown
"Balance is the key to success." – Unknown
"Work on your strengths and pass off the stuff you're not great at to those who are… even if it costs you money." – Unknown
"Never borrow sorrow from tomorrow. Enjoy today." – Unknown
"When you know your own value, you are unstoppable! When you realize who you are and realize your own self worth, everything in life will come to you! Live to your fullest potential, never let anyone bring you down, and fight hard to get everything you want!" – Unknown
"Everything can be taken from a man but one thing: the last of the human freedoms, to choose one's attitude in any given set of circumstances, to choose one's own way." – Viktor Frankl -Holocaust survivor.
"I may not be able to control the direction of the wind, but I can control the direction of my sail" – Jimmy Dean
"Listen, Pay Attention, and Follow Directions. You will make a lot of money by simply listening to the message in its entirety and understanding the message. And confirm their question. If you cut people off before they are finished you will lose your deals, as well as business opportunities." – Unknown
"If on the day you die you can count your true friends on one hand you have had a very good life." – Unknown
"Dance like no one's watching!" – Unknown
"Nothing can stop the man with the right mental attitude from achieving his goal; nothing on earth can help the man with the wrong mental attitude." – Thomas Jefferson
"BE, DO, HAVE…The formula for success is simple, not necessarily easy. BE the type of person YOU need to be in order to start the momentum necessary, to have things, events and people come your way. DO your very best Every day and take Massive action toward your dreams. And when things aren't going your way, (and they won't) keep changing your approach until you get good consistent results. And then… you will HAVE everything you have ever wanted."
Anthony Robbins
"A day is not wasted, if a memory is created." – Unknown
"Be patient. There is a reason and season for everything and nothing can be rushed. Make allowances for the fact that other people have different rhythms to you. Your patience will reduce your anxiety, will help to stop you judging people and help you to enjoy each day more." – Unknown
"To laugh often and much, to win the respect of intelligent people and the affection of children….to leave the world a better place…to know even one life breathed easier because you have lived…this is to have succeeded." – Ralph Waldo Emerson
"If it is to be it is up to me – The 10 most powerful 2 letter words there are!" – William H Johnson
"Strive for perfection in everything you do. Take the best that exists and make it better. When it does not exist, design it. Accept nothing as nearly right or good enough." – Sir Frederick Henry Royce
"Be who you are and say what you feel, because those that matter don't mind and those that mind don't matter."  –Dr. Seuss
"The best way to predict the future is to create it." – Abraham Lincoln
"You don't get what you deserve, you get what you negotiate" – M.F.Perez
"Life moves pretty fast. If you don't stop and look around once in a while, you could miss it." – Ferris Bueller on his day off
"Whatever you choose to do in life become an expert at it." – Unknown
"Don't find fault, find a remedy; anybody can complain" – Henry Ford
"LIVE, LAUGH, LOVE." – Unknown
"Always look for the fifty cent solution before you get upset about the $500 dollar problem." – Unknown
"In additional to personal benefit occasionally act for creativity, just for the beauty-there will always be some good in it!" – Unknown
"Twenty years from now you will be more disappointed by the things that you didn't do than by the things you did do. So throw off the bowlines. Sail away from the safe harbor. Catch the trade winds in your sails. Explore. Dream. Discover." – Mark Twain
"Life is what happens while you're making other plans." – Dana Reeve
"Do your duty and a little more and the future will take care of itself." – Andrew Carnegie
"Don't count the days, make the days count!" – Unknown
"Enjoy yourself; it's later than you think." – Unknown
"Excellence is not a skill. It is an attitude." – Unknown
"What is the difference between an obstacle and an opportunity? Our attitude. Every opportunity has a difficulty, and every difficulty has an opportunity." – J. Sidlow Baster
"Some people succeed because they are destined to. Others succeed because they are determined to!" – Unknown
"Our attitude towards life determines life's attitude towards us." – Unknown
"Don't take a "no" from anyone who does not have the ability to give you a "yes" in the first place." – Unknown
"Live with intention, walk to the edge, listen hard, practice wellness. Play with abandon. Laugh. Choose with no regret. Continue to learn. Appreciate your friends. Do what you love. Live as if this is all there is." – Mary Anne Radmacher
"One's mind, once stretched by a new idea, never regains its original dimensions."- Oliver Wendell Holmes
"Always remember your word is all you have." – Unknown
"Your success is determined by what you are willing to ignore." – Unknown
"It's hard to be tired when you're inspired." – Unknown
"It's not what you say, but how you say it!" – Unknown
"Choosing to be positive and having a grateful attitude is going to determine how you're going to live your life." – Joel Osteen
Attitude
"The longer I live, the more I realize the impact of attitude on life. Attitude to me is more important than facts. It is more important than the past, than education, than money, than circumstances, than failures, than successes, than what other people think or say or do. It is more important than appearance giftedness or skill. It will make or break a company… a school… a home. The remarkable thing is we have a choice every day regarding the attitude we will embrace for that day. We cannot change our past… we cannot change the fact that people will act in a certain way. We cannot change the inevitable. The only thing we can do is play on the one thing we have, and that is our attitude… I am convinced that life is 10% what happens to me and 90% how I react to it." – Charles Swindoll
"Enthusiasm is contagious. Be a carrier." – Susan Rabin
"If you can't make a decision flip a coin, if you're disappointed with the result the disappointment reflects your true wishes." – Unknown
"If you are lucky enough to find a way of life you love, you have to find the courage to live it." – John Irving
"If we could sell our experiences for what they cost us we'd be millionaires" – Abigail Van Buren
"There are many things in life that will catch your eye, but only a few will catch your heart… pursue those." – Michael Nolan
"Don't ask what the world needs. Ask what makes you come alive, and go do it. Because what the world needs is people who have come alive." – Howard Thurman
"Character is following through on a commitment even when the desire to do so has left." – Unknown
"You never have a second chance to make a first impression." – Unknown
"Never spend time with people who don't respect you." – Maori folk saying
"We hold these truths to be self-evident: that all men are created equal; that they are endowed by their Creator with certain unalienable rights; that among these are life, liberty, and the pursuit of happiness."- Thomas Jefferson
ATTITUDE IS WHAT COUNTS! – Unknown
What equals 100% in life?
If: A B C D E F G H I J K L M N O P Q R S T U V W X Y Z
Is represented as: 1 2 3 4 5 6 7 8 9 10 11 12 13 14 15 16 17 18 19 20 21 22 23 24 25 26.
H-A-R-D-W-O-R- K / 8+1+18+4+23+15+18+11 = 98%
K-N-O-W-L-E-D-G-E / 11+14+15+23+12+5+4+7+5 = 96%
A-T-T-I-T-U-D-E / 1+20+20+9+20+21+4+5 = 100%
"Your greatest disability in life is a bad attitude." – Alexander Hamilton
"A person is not old until regrets take the place of dreams." – John Barrymore
"Go confidently in the direction of your dreams… Live the life you imagined." – Henry David Thoreau
"Live a good life. If there are gods and they are just, then they will not care how devout you have been, but will welcome you based on the virtues you have lived by. If there are gods, but unjust, then you should not want to worship them. If there are no gods, then you will be gone, but will have lived a noble life that will live on in the memories of your loved ones. I am not afraid." – Marcus Aurelius
"Keep your dreams alive. Understand to achieve anything requires faith and belief in yourself, vision, hard work, determination, and dedication. Remember all things are possible for those who believe." – Gail Dever
"Work as if it was your first day, forgive as soon as possible, love without boundaries, laugh without control and never stop smiling even if you don't know the reason." – Unknown
"Be more concerned with your character than your reputation, because your character is what you really are, while your reputation is merely what others think you are." – John Wooden
"Either write things worth reading, or do things worth the writing." – Benjamin Franklin
Good planning & hard work lead to prosperity, but hasty shortcuts lead to poverty. – King Solomon
When Mark Twain was asked the reason for his success, he replied, "I was born excited."
"The most contagious thing in the world is lack of enthusiasm, and the second most contagious is enthusiasm. Nothing truly great was ever achieved without enthusiasm"
"Twenty years from now you will be more disappointed by the things you didn't do than by the ones you did do. So throw off the bowlines. Sail away from the safe harbor. Catch the trade winds in your sails. Explore. Dream. Discover." – Mark Twain
"Far better is it to dare mighty things, to win glorious triumphs, even though checkered by failure… than to rank with those poor spirits who neither enjoy nor suffer much, because they live in a gray twilight that knows not victory nor defeat." – Theodore Roosevelt
"The superior man acts before he speaks, and afterwards speaks according to his action." – Confucius
"We always overestimate the change that will occur in the next two years and underestimate the change that will occur in the next ten. Don't let yourself be lulled into inaction." – Bill Gates
"What kind of man would live where there is no daring? I don't believe in taking foolish chances, but nothing can be accomplished without taking any chance at all." – Charles Lindbergh
"If people knew how hard I worked to get my mastery it wouldn't seem so wonderful at all." – Michelangelo
"If one advances confidently in the direction of his dreams, and endeavors to live the life which he has imagined, he will meet with success unexpected in common hours." – Henry David Thoreau
"The three great essentials to achieve anything worthwhile are: Hard work, Stick-to-itiveness, and Common sense." – Thomas Edison
"How far you go in life depends on your being tender with the young, compassionate with the aged, sympathetic with the striving and tolerant of the weak and strong. Because someday in your life you will have been all of these." – George Washington Carver
"Nothing in the world can take the place of Persistence. Talent will not; nothing is more common than unsuccessful men with talent. Genius will not; unrewarded genius is almost a proverb. Education will not; the world is full of educated derelicts. Persistence and determination alone are omnipotent. The slogan "Press On" has solved and always will solve the problems of the human race." – Calvin Coolidge
"No one who accomplished things could expect to avoid mistakes. Only those who do nothing make mistakes." – Harry Truman
"When we least expect it, life sets us a challenge to test our courage and willingness to change; at such a moment, there is no point in pretending that nothing has happened or in saying that we are not ready. The challenge will not wait. Life does not look back. A week is more than enough time for us to decide whether or not to accept our destiny." – Paulo Coelho
"It is not in the stars to hold our destiny but in ourselves." – William Shakespeare
"As human beings, our greatness lays not so much in being able to remake the world – that is the myth of the atomic age – as in being able to remake ourselves." – Mohandas Gandhi
"If what you have done yesterday still looks big to you, you haven't done much today." – Mikhail Gorbachev
"I hope I shall possess firmness and virtue enough to maintain what I consider the most enviable of all titles, the character of an honest man." – George Washington
"For anything worth having one must pay the price; and the price is always work, patience, love, self-sacrifice – no paper currency, no promises to pay, but the gold of real service." – John Burroughs
"There are no traffic jams along the extra mile." – Roger Staubach
"Never believe that a few caring people can't change the world. For, indeed, that's all who ever have." – Margaret Mead
"As every divided kingdom falls, so every mind divided between many studies confounds and saps itself." – Leonardo da Vinci
"A wise man will make more opportunities than he finds." – Francis Bacon
"The secret of all victory lies in the organization of the non-obvious." – Marcus Aurelius
"There is always room at the top." – Daniel Webster
"It is not the will to win, but the will to prepare to win that makes a difference." – Paul 'Bear' Bryant
"That which we obtain too easily we esteem too lightly." – Thomas Paine
"The path to success is to take massive, determined action." – Anthony Robbins
"Character must be kept bright as well as clean." – Lord Chesterfield
"When fate hands you a lemon, make lemonade." – Dale Carnegie
"Luck is where opportunity meets preparation." – Denzel Washington
"That man is a success who has lived well, laughed often and loved much." – Robert Louis Stevenson
"One of the greatest moments in anybody's developing experience is when he no longer tries to hide from himself but determines to get acquainted with himself as he really is." – Norman Vincent Peale
"Every strike brings me closer to the next home run." – Babe Ruth
"In matters of style, swim with the current; in matters of principle, stand like a rock." – Thomas Jefferson
"The problems of the world cannot possibly be solved by skeptics or cynics whose horizons are limited by obvious realities. We need men and women who can dream of things that never were." – John F. Kennedy
"Go placidly amid the noise and the haste, and remember what peace there may be in silence." First line from "Desiderata" – Max Ehrmann
"Common sense is the collection of prejudices acquired by age eighteen." – Albert Einstein
"If you can't explain it simply you don't understand it well enough." – Albert Einstein
"Intellectuals solve problems, geniuses prevent them." – Albert Einstein
"It's easier to ask for forgiveness than to ask for permission." – Unknown
"Don't throw yourself a pity party when things don't go your way! Always remember ladies and gentlemen, that 80% of the people could care less about your problems and the other 20% are glad you have them" – Lou Holtz / Notre Dame Football Coach
"Waiting for everything to line up, everyone to be the way you want them to be and to have all your ducks in a row first, is no longer the pre-requisite for your peace of mind and joy. Focus on "being" happy, in joy, and appreciating the life you DO have, and your life changes to match your vibration." – Rev. Jenenne Macklin
"The best way to escape from a problem is to solve it." – Unknown
"If you really want to do something, you'll find a way. If you don't, you'll find an excuse." – Jim Rohn
"One thing you can't do is teach someone who thinks they already know." – Unknown
"It takes less time to do a thing right, than it does to explain why you did it wrong." – Henry Longfellow
"4th and goal, who wants the ball?" – Unknown
"Don't put anything in front of you that doesn't belong in your future." – Unknown
"If you can keep your wits about you while all others are losing theirs, and blaming you. The world will be yours and everything in it; what's more, you'll be a man, my son."- Rudyard Kipling
"Walking away from what is not good for you, signals the Universe to begin to send you what is." – Unknown
"Time you enjoy wasting, was not wasted." – John Lennon
"Once you replace negative thoughts with positive ones, you'll start having positive results." – Willie Nelson
"Look for a situation in which your work will give you as much happiness as your spare time." – Edward L. Bernays
"A person can succeed at almost anything for which they have unlimited enthusiasm." – Charles M. Schwab
"For success, attitude is equally as important as ability." – Harry F. Banks