Life is not about the destination, it's about the journey. Enjoy the ride and live life like you were dying.
We all have a limited amount of time to savor the world around us. Stop and smell the roses.Take time to watch a beautiful sun set.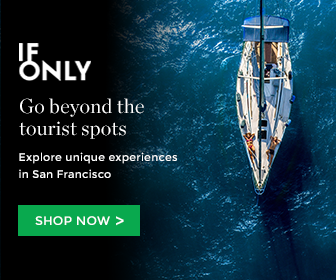 Don't forget to tell the people around us how we feel about them…LIVE
"Life is not a journey to the grave with the intention of arriving safely in a well preserved body, but rather to skid in sideways, thoroughly used up, proclaiming 'Wow-What A Ride!" – Peter Sage
US National Parks
Discover the most beautiful land in our country.  It has been preserved for the people to enjoy for generations to come.  All brought to you by the US National Park Service.
National Weather Radar Loop
https://radar.weather.gov/Conus/full_loop.php
Before you run out the door…You might want to check the National Weather Radar Loop.
The Seabreacher
Unlike conventional watercraft that only operate on a two dimensional plane, the Seabreacher operates more like an aircraft with full three axis of control – pitch, roll, and yaw. This allows the vessel to carve left and right, jump over, dive under, and cut though the waves.
Skydiving Indoors
If you are not the type of person that has been tempted to jump out of a perfectly good airplane, Try skydiving Indoors!
Find a location near you by clicking on this link:
Or if you are going to be in Las Vegas, check the link below.
Ski Report
If your plans include hitting the slopes check out the ski report and GO
Take Me Fishing
https://www.takemefishing.org/
"The Recreational Boating & Fishing Foundation (RBFF) is a national, non-profit organization that is leading the drive – in partnership with industry and government, and through its brands Take Me Fishing and Vamos A Pescar – to increase participation in recreational boating and fishing, thereby helping to conserve and restore our country's aquatic natural resources."
Cloud 9 Living
If you truly want to live life to its fullest check out Cloud 9 Living.  They offer over 1,700 memorable experiences in 43 cities across America.  "Cloud 9 Living is an Experience Gift company that offers unique and memorable experiences as gifts."
Virgin Galactic
http://www.virgingalactic.com/
"Virgin Galactic recognizes that the answers to many of the challenges we face in sustaining life on our beautiful but fragile planet, lie in making better use of space.
Sending people to space has not only expanded our understanding of science, but taught us amazing things about human ingenuity, physiology and psychology.
From space, we are able to look with a new perspective both outward and back. From space, the borders that are fought over on Earth are arbitrary lines. From space it is clear that there is much more that unites than divides us."
Zorb
How would you like to be put in a large ball and rolled down a hill?  Zorb is a ride that will rock you like a hurricane.
Wildernet
"Welcome to Wildernet.com – Your Guide to Outdoor Recreation! Our goal is to provide you, the outdoor enthusiast, with as much information about recreational opportunities in the United States as we can get our hands on. As a Colorado native and avid outdoor enthusiast, I knew there were trails and campgrounds out there but I didn't know how to find them quickly and easily on the Web."
Trails.com
"Trails.com is designed for outdoor enthusiasts by outdoor enthusiasts. We are happy to bring you thousands of trail guides, topographic maps, tips and useful information for hiking mountain biking, snowshoeing, mountaineering, trail running and water sports."
Nearby Events
http://sanantonio.eventful.com/events
"Eventful is a leading digital media company connecting consumers with entertainment, movies and local events. Over 21 million people rely on Eventful to find out what's happening and decide what to do; from movies, concerts and sports to family fun and nightlife. With millions of local events to choose from, Eventful provides the world's most comprehensive selection of local entertainment content."
The Lariat Loop
"The Lariat Loop Byway is a 40-mile route where you can retrace the motoring adventures of the early 1920s and experience the thrill of foothills exploration at the dawn of the Age of Motorcars. Colorado's first gateways to the mountains still have sharp curves, winding roads, spectacular views, and waysides to refresh and delight the traveler."
Roadside America
https://www.roadsideamerica.com/
"RoadsideAmerica.com is a caramel-coated-nutbag-full of odd and hilarious travel destinations — over 12,000 places in the USA and Canada — ready for exploration."
Dudeism
"While Dudeism in its official form has been organized as a religion only recently, it has existed down through the ages in one form or another. Probably the earliest form of Dudeism was the original form of Chinese Taoism, before it went all weird with magic tricks and body fluids. The originator of Taoism, Lao Tzu, basically said "smoke 'em if you got 'em" and "mellow out, man" although he said this in ancient Chinese so something may have been lost in the translation."
Roller Coasters
https://www.ultimaterollercoaster.com/
"You've found UltimateRollercoaster.com, the definitive online destination for roller coasters, theme parks, and thrill rides."
GoPro
If you have an interest that you would like to record check out GoPro digital sports cameras, recorders and drones.
Do Nothing 2 Mins
http://www.donothingfor2minutes.com/
Sometimes during our hectic day we need to just chill for a couple of minutes.
That's where Do Nothing For 2 Minutes comes in.
Just hit the link and picture yourself standing on the beach with your toes in the sand, watch and listen to the waves roll in.