By Mike Parker
A friend of mine named Johnnie posted on Facebook something about a train that was on his bucket list.  It wasn't clear if he had tickets to ride on it or just planned a road trip to go see it. I called him up to get more details and he sounded like a kid full of excitement. Johnnie is someone we have gone on motorcycle rides with before, and I know he's always up for an adventure.  As it turned out, this famous old steam engine locomotive is one of the biggest ever built and the only Big Boy that is operational. It was just recently restored in Wyoming and was about to travel cross country. He wanted to be there to witness history coming back to life.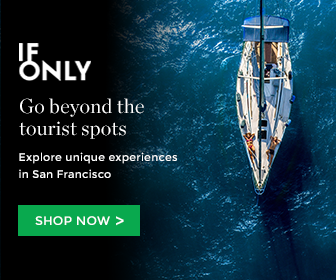 We're all in
When I got home, I told my wife about this possible last-minute adventure. We checked it out online.  Road trip. Big train. History in the making. Adventure! Another chance to experience something new and live life!  Below are some of the information we found online about the train, and yes, we had to go. I mean what kind of article would this be if we decided to stay home?  No guts, no glory.
The Union Pacific No. 4014 – The Big Boy and Living Legend
The Union Pacific No. 4014 was built in 1941 and is one of 25 built in the "Big Boy" class of steam locomotives with only 8 remaining.  Along with it's tender, it weighs 1,250,000 lbs; is over 132 feet long and has a water capacity of 24,000 gallons. It originally used steam produced by burning coal but was eventually converted to burning oil to help create the steam.  The Union Pacific acquired it back into their fleet from the Rail Giants Museum in Pomona, CA, where it had been on display since 1961.
The other remaining 7 Big Boy locomotives have all been on static display at various museums across the country.  They can be found in Denver, Colorado; Omaha, Nebraska; Dallas, Texas; St. Louis, Missouri; Scranton, Pennsylvania; Green Bay, Wisconsin and Cheyenne, Wyoming.
The No. 4014 just completed a two-year restoration in Cheyenne, Wyoming, and was heading towards Ogden, Utah, for a very big celebration.  It is the only Big Boy running today. Another locomotive that will be making the trip along with No. 4014 is the Living Legend No. 844 that was built in 1944.  Along with its tender, the Living Legend weighs 912,250 lbs, is over 114 feet long and carries a water capacity of 23,500 gallons. The No. 844 was the last steam locomotive delivered to Union Pacific and it was never retired.
This graphic was found on the Union Pacific web site www.up.com.
150th Year Anniversary
The Union Pacific Railroad pulled the No. 4014 Big Boy out of mothballs to help it celebrate the 150th anniversary for the completion of the Transcontinental Railroad system http://www.tcrr.com/.   Think about that history for a moment.  Prior to the completion of the Transcontinental Railroad system, you would have to travel by wagon train across the country or take a boat around South America to go from New York to California. The trip from coast to coast was reduced from 6 months down to 1 week with the advent of the train network.  Now we can get on a plane and fly the 2,600 miles in less than 5 hours.
On May 10, 1869, the original Golden Spike that marked the system's completion was driven into the tracks at Promontory Summit, Utah, but the tracks have long since disappeared for their metal to scrap drives during WWII.  On May 9, 2019, the Union Pacific would hold a ceremony in Ogden, UT to celebrate the 150th anniversary of this monumental achievement with the 2 trains meeting face to face on the tracks. To continue the celebration, the Union Pacific will take the trains to visit other states where their tracks still remain.  Here is a link to the Union Pacific site for more details https://www.up.com/heritage/steam/.
Our Adventure
I called Johnnie back to let him know we were all in and to find out the plan.  We would meet up with 5 friends that all ride Goldwings (motorcycles) together at a McDonalds off the highway.  From there, we would ride up Colorado Highway 287 to Laramie, Wyoming, and catch the train at the Laramie Museum Depot.  The train started in Cheyenne, Wyoming, and was headed west and should be in Laramie around 11:30 am.
Normally, we ride our motorcycles. This time, Johnnie was taking his grandkids along. And since the temperature was only 50 degrees outside, we chose to take the Mustang convertible instead of the Harley.  This allowed us to take a cooler, some lawn chairs, have the warmth from a heater and still have the wind in our hair. We packed little oranges and grapes on ice in the cooler for our refreshments later. The grandkids very much appreciated them.
We met up as planned, had a bit of breakfast and then hit the road.  We would follow the 5 bikes up through the back roads until we hit Hwy 287 and then head north.  That was the plan, but Johnnie got left behind at one of the lights. After a series of text, we decided to stay with the bikes and hook up with Johnnie in Laramie.  When all of the dust had settled, we wound up at a small crossroad for the train tracks east of Laramie.
Tracking Down The Big Boy
One of the guys in our group was a real train buff and he had the real-time info on a phone app.  Because of this app, we knew that the train was running behind schedule and would be late. The problem was there are two sets of train tracks that run from Cheyenne to Laramie, and we weren't sure if we were on the right track.  If the train took the other track, he would know and we would need to move to the other tracks. Luckily, we were in the right location.
As we waited, more and more people started showing up and we started to appreciate how big of a deal this really was. Luck was on our side, after about an hour and a half wait, we could see the train off in the distance. As the train got closer, it hit that big steam whistle to let us know it was approaching the crossing.  The surprising thing for me is that it wasn't the high pitch whistle of a steam engine that I had heard before; it was more of a deep steamship whistle. I guess when the big boy was built, they wanted people to know that this is a Big Boy coming from a distance.  We all watched as this iconic piece of history approached and then chugged past. Some people waved while others took pictures.
Next Stop
The trains scheduled next stop was at the Laramie Train Depot for 45 minutes, so that's where we wanted to get a closer look.  As we headed towards the depot, it became apparent that we were not alone. The sleepy little prairie town of Laramie was now officially a zoo. Traffic jams and lots of pedestrians had us avoid the depot and head along the tracks about 10 blocks west of the depot.  We staked our claim by the tracks and waited for history to come by one more time. From where we were, we could see the light of the Union Pacific No. 4014, and we would know when it was underway. Our location did not disappoint us. This time, instead of flying by us at 40 MPH, it was just getting started so it chugged by nice and slow.
After the train passed, a silence fell over the crowd as they dispersed and headed back to their own vehicles.  The kids were all excited about seeing a train and the older folks seemed satisfied to have just witnessed a piece of history.  It was a good day, but it was over and now it was time for a beautiful road trip back to Colorado.
Live Life
Thanks to Johnnie for tipping us off about this spur of the moment adventure.  Prior to this, we didn't know much of the history on the Union Pacific, steam locomotives or the Transcontinental Railroad. Now, we have witnessed a small part of history. One can't help but be impressed with this massive train that stands nearly two stories high!  It is a memory that we will have for the rest of our life.
Keep your eyes and ears open for your next adventure because you never know when one is going to pop up. If possible, take a leap and explore. The next time an adventure comes your way, feel free to tell yourself, no guts, no glory.  Live life while you can!