Do you know about Google tricks? Almost everyone has heard of the internet giant, Google. In fact, almost everyone has used it a time or two as well. The more than favorite search engine receives over two trillion searches per year, far more than competitors. Honestly, Google is in a league of its own.
Google is a massively successful multinational technology company that heavily invests in the internet and internet related products and industries. Currently, they bring in nearly $90 billion in annual revenue. More people use Google than any other search engine.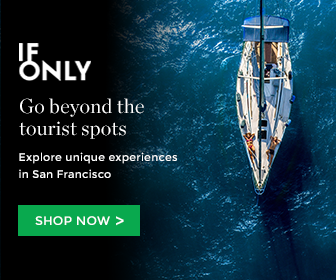 All that said, Google has developed some super cool features, aka "Google tricks" that many people aren't even aware exist. In this article, we're letting you in on the secret; anybody can use these functions. Prepare to have your Google experience altered forever more.
The Coolest Google Tricks List
There are so many Google tricks that a lot of people don't know about yet that we could write an ebook on the subject. However, it would be impossible to include them all in one article. Before we go any further in outlining the 15 coolest ones, we're going to share a couple of links to our favorite articles about Google tricks.
Now that we've covered that, onward to more of our personal favorite Google tricks and features!
Do a barrel roll Google tricks
The first of the Google tricks on our list is the barrel roll. A super cool feature recently added to the powerhouse search engine. Type the words "do a barrel roll" into your Google search bar and prepare to be amazed. Your entire page will immediately do a full barrel roll.
You can also do a barrel roll by clicking here. This trick is just for fun, but you have to admit it's pretty impressive anyway. Doing a barrel roll is one of the coolest Google tricks. If you get into this one, you'll be able to read and write backward before you know it.
Google gravity
The Google gravity feature will have you searching for the Google search bar input before being able to create your desired query. Once you type the magic words "Google gravity" into the search bar, your browser will reload, and all gravity will be instantly lost.
Using the Google gravity feature will have you sifting through the wreckage of the regular Google page. A pleasant way to break the monotony of tedious search campaigns and a must try for anyone who spends a lot of time on Google search engines.
Google do a barrel roll and more
As mentioned above, doing a barrel roll is excellent fun. Why not do a barrel roll on Google, who wouldn't enjoy flipping the script on Google from time to time? Aside from barrel rolls, it seems that Google developers are developing all sorts of neat "physical" tricks for its users to amuse themselves countless times.
So far, doing barrel rolls, shattering gravity, and causing your search page to tilt itself are some of the cooler tricks that Google has developed for no apparent reason at all, other than pure enjoyment. But there are many more cool tricks just waiting to be discovered by curious users.
Zerg rush do a barrel roll
The zerg rush do a barrel roll is, in my opinion, unquestionably one of the greatest Google features ever created. As a giant starcraft junkie from days gone by, there is nothing more refreshing than watching an unruly horde of zerg invaders destroy unwanted search results.
The zerg rush is one of the most well-known, feared, hated, and loved strategies of all online strategy games. It originated back in the late 90s and early 2000s by impatient players eager to destroy their unsuspecting enemies as quickly as possible. If you are an SC fan, you must experience thezerg rush do a barrel roll feature.
Find Chuck Norris
Information on just about anything imaginable is found within the seemingly endless amounts of data available through Google search engines. People included. However, try searching for Chuck Norris with Google search engine, and you might be surprised at the results.
The legend of Chuck Norris has grown dramatically over the past couple of decades. Chuck is everything from a famous martial artist who had the pleasure of sparring with such masters as Bruce Lee, to the renowned character Cordell Walker, Texas Ranger. It is safe to say that Chuck is a tough guy, which is why Chuck Norris jokes became so popular in the first place.
Ol' Chuck is so awesome; nearly everyone is afraid of him. Even Google, one of the most influential companies on Earth, is fearful of speaking on Chuck. Type Find Chuck Norris into your Google search bar, and you will find absolutely no information, as well as the message Google won't search for Chuck Norris because it knows "you don't find Chuck Norris, he finds you."
How to search a page for a word
Google search engine is the most popular method to search for information in the world for a reason. It is ripe with more information than any other search engine as well as being fully equipped with almost magic like functions to make things even easier for users.
For example, anyone who is unaware of how to search a page for a word can quickly learn how to do so with Google. It is as simple as loading a page in Google Chrome click on "find" and typing in the desired word. Matches to your word will show up in yellow. It doesn't get much easier than this, folks.
Google sphere I'm feeling lucky button
The Google sphere feature is a landing page for the "I'm feeling lucky button" found on the main Google search engine page. Once you have entered "Google Sphere" and clicked on the button, you will end up on a new page with your search bar surrounded by tags in the form of a swirling sphere.
Again, this feature has been developed for the pure enjoyment and humor of users. There is nothing like taking a break from routine life by enhancing your Google experience with fun and easy to use Google tricks sure to leave you smiling.
Google askew
Searching Google is standard practice for millions of people all over the world. With over 2 trillion searches entered into the massively successful search engine on an annual basis, that means millions of searches per day.
However, what is not usual practice, is sorting through search results displayed on a tilted page. Just typing "askew" or "tilt" into the search bar will have your page thrown off balance in a blink of the eye. Try it now.
Google search hacks
Google has branched off in many directions over the years. However, its primary function has always remained the same, providing the world with the best possible search results to virtually any and all of their curiosities. They have also developed unique functions which make your searches as productive as possible.
Visit mentalfloss.com to learn 14 cool Google search hacks that will forever change the way you use Google for searching. You can also stop in at Makeuseof.com to get in on seven more powerful image search hacks. Learn how to make the most of your Google searches.
Search engine
The Google search engine is the most used search engine on planet Earth. Users can search for pages, images, databases and more. More than three billion searches get entered into the search engine on a daily basis. That is a whole lot of questions, and even more, a whole lot of results delivered. Search results are served up in a specific order depending upon the page rank which it has received from Google's in-depth algorithm.
No one search engine is more influential than Google search. Bing, Yahoo, and DuckDuckGo are some of the main competitors of Google. Though none of them come even close to the abilities of the powerful Google search engine. Always evolving to include the most cutting-edge features such as Voice Search and fun Google tricks, Google is leagues above the rest.
Chrome DevTools
The chrome developer tools, or DevTools, make web authoring and debugging sites easy. This set of tools is built into Chrome and include access to inside information about browser and web applications. Functions of DevTools revolve around the developmental aspects of elements, resources, networking, sources, timelines, profiles, audits, and console. You can learn more about the chrome developer tools here.
Feeling lucky
Are you feeling lucky? By using the "I'm feeling lucky" button, users automatically get directed to the first search result Google gives them in response to their search query. Depending upon how clear your search parameters were, you may or may not be lucky enough to land upon a page which answers your query. Aside from the standard feeling lucky button, there is also a feeling lucky extension available.
Loneliest number
Perhaps you are familiar with the old Three Dog Night hit, "one is the loneliest number." Apparently, Google is more than familiar with, they agree! Try searching "loneliest number" just for fun, and you will find that its official. Google confirms that one is the loneliest number.
Pretty Awesome Google Tricks List, Right?
Trust me. You're not alone in your amazement. Now it's time to revel in the glory of these newfound Google tricks. Searching will become much easier and your Google experience in general even more enjoyable and productive than ever before.
If you didn't find the one you were looking for here, head on over to MYBLOGGINGHUB.com to learn about 49 hidden helpful google tricks and secret features. Also, make sure you also check out techviral.com to read all about 50 more hidden Google tricks that you will be sure to love.
Featured Image via screen capture, by Author